Half of all plastics that have ever been created have been produced in just the last 15 years. The working life for plastic cutlery is 15-20 minutes, yet it can sit in a landfill indefinitely. The OFOAM Team strives to make our festival more sustainable year after year. We have partnered with our food vendors to eliminate plastic cutlery, plastic straws and foam plates, replacing them with compostable and reusable birch wood cutlery, paper straws and Chinet® plates. We're also proud to join #BYOBottle, a music industry campaign to rock reusable water bottles. We provide water refilling stations at the festival. Recent images in the press show the shocking sea of plastic waste left behind after concerts and festivals, but momentum to promote solutions in the music scene is growing!
Here's what you can do to join us in this effort:
Reduce! Purchase or bring your own 16 oz stainless steel cup to get refills on drinks at Roosters, and a water bottle to refill on site, feeling great each time that you're using one less plastic cup or bottle.
Reuse! Reuse your birch wood utensils and paper water cups.
Recycle! Place your #1 and #2 plastics and paper in our recycle containers, aluminum cans in the aluminum recycle containers, and food waste in the buckets to feed the pigs at Dancing Moose Farm. Be green and be kind to our volunteers who will sort when you don't.
Other ways you can keep our vibes good and green:
If you must, smoke outside of the venue and extinguish cigarettes before disposing of filters in the garbage
Enjoy your dogs at home or in the campground on a leash
Leave your alcohol and glass at home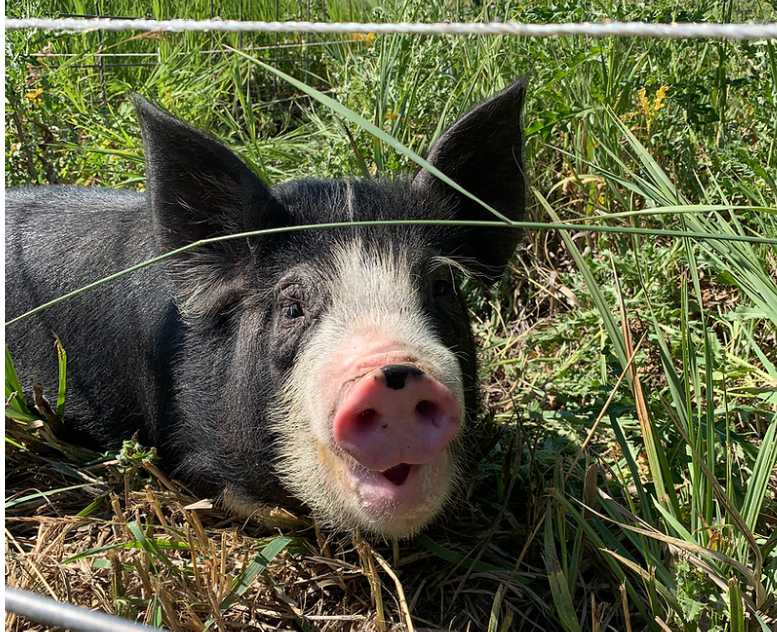 Idaho Pasture Pig at Dancing Moose Farm