OFOAM presents LAS CAFETERAS on Friday, November 5 at 6:00 PM as part of a FREE week-long series of events, Dia de los Muertos at the Monarch. Masks are required. Las Cafeteras is on tour this fall supporting a pro-vaccination campaign called ANDALE! There will be a vaccination clinic on site at the Monarch. Also on the lineup: students from Mariachi Aguilas de la Esperanza and Mariachi Juvenil de Utah and WSUs Ballet Folklorico to start the evening.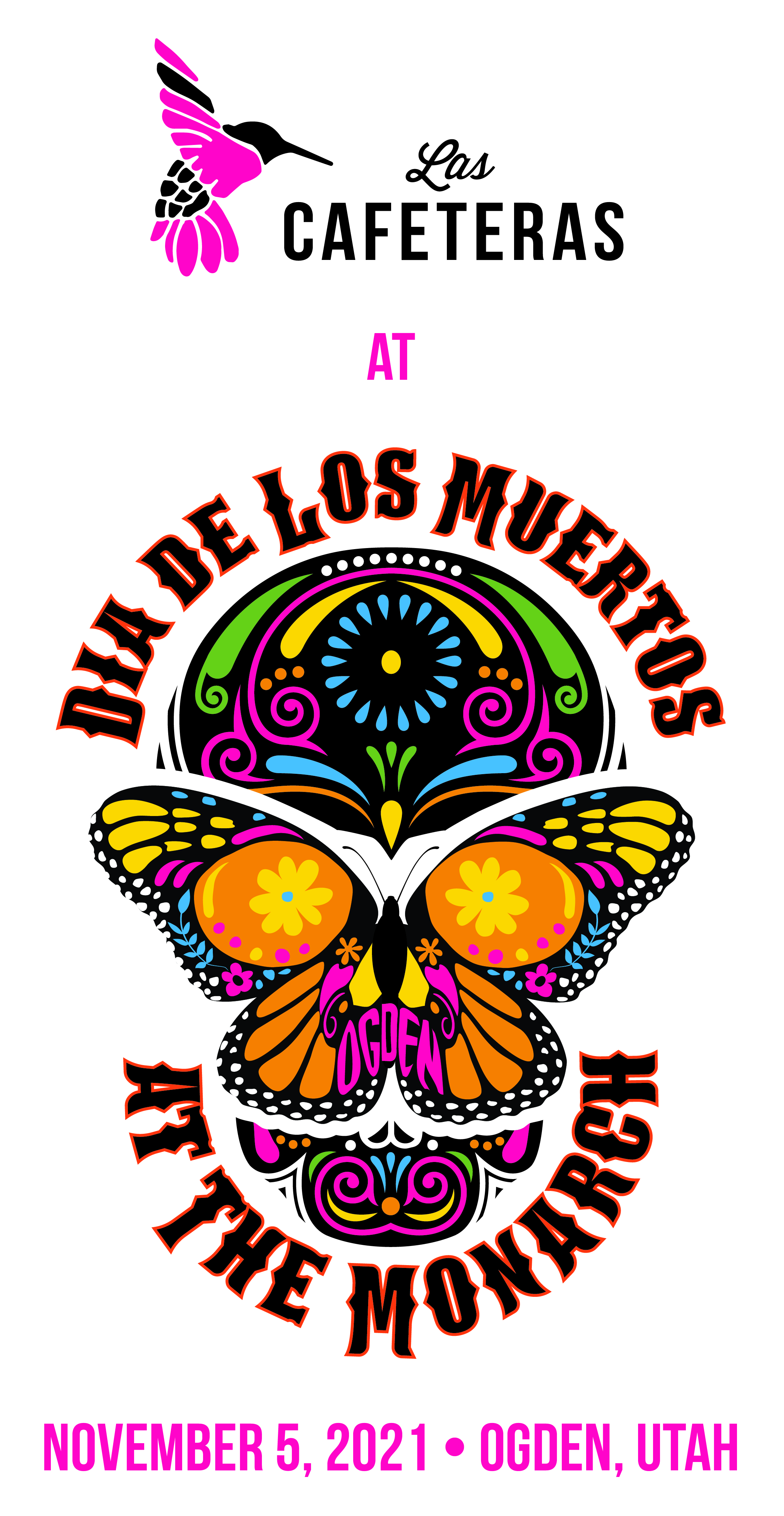 Las Cafeteras just released a pulsating new single y video, "Oaxaca Love Song No2" on 9/17. Check out the video HERE!
Oaxaca Love Song No2 is an homage to Oaxaca, Mexico.
The song was inspired by the travels and encounters of Las Cafeteras co-founder Hector Flores and an unshakable love of 50's Mexican Rock 'n' Roll.
With references to its unforgettable gastronomy (Quesillo and Chilatole); to one of its greatest sons, Benito Juarez (the first president of Mexico of indigenous origin); to romantic innuendos throughout the track, Oaxaca Love Song is a vivid expression of what it means to be inspired by Oaxaca, to be seduced by Oaxaca, and thrive in a Oaxaquena state of mind.
The song was released on September 17th, 2021 on all streaming platforms during Mexican Independence Day Weekend and the first week of Latinx Heritage Month.
The music video is a retro black-and-white throwback to the early days of Mexican late night television with a Oaxaqueno host. Denise Carlos, also a co-founder of Las Cafeteras, choreographed the dance and dynamism in the music video.